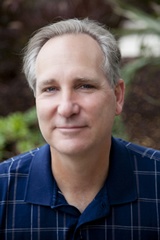 Lee Aydelotte
Director of Engineering, Silex Technology America
Lee Aydelotte is the Director of Engineering for Silex Technology America, Inc.. He is responsible for the design and development of new products and the maintenance and enhancement of existing ones. He also manages Silex's engineering staff and projects.
Aydelotte joined Silex in 2005 as a senior engineer. Prior to Silex, he was vice president of research and development at XCD Inc., a successful network printing company, and later at Troy Group Inc, which acquired XCD. He also served as president of Advent Research, an embedded design and development consulting company, and vice president of research and development at Codercard Inc., a computer security company.
Aydelotte is a member of the Institute of Electrical and Electronic Engineers (IEEE) and the Association for Computing Machinery. He earned both a bachelor of science in mathematics and a master of science in engineering from the California Institute of Technology in Pasadena, California.