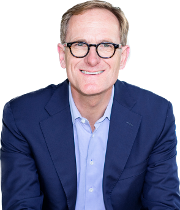 Jean-Marie Dubois
Managing Director, Silex Technology Europe GmbH
As Managing Director for Silex Technology Europe GmbH, Jean-Marie Dubois is responsible for the European business of Silex Technology. In this role, he oversees and manages the team for the EMEA region (Europe, Middle East, Africa), is responsible for the strategic direction of the territory and is charged with managing operations.


Mr. Dubois joined Silex Technology Europe in 2023. Prior to Silex he held several sales management roles with leading European and North American IoT companies.
Mr. Dubois received a Master of Science in Applied Physics from the Neuchâtel University in Switzerland. He lives close to Zurich, Switzerland with his wife.