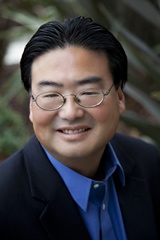 Keith Sugawara
CEO and President, Silex Technology America
Managing Director, Silex Technology Europe
Chief International Business Officer: Silex Technology Inc. (Japan)
Board of Directors: Silex Technology India
Over the last thirteen years, Keith Sugawara has served Silex Technology America in a variety of leadership roles. Under his direction, Silex Technology America has grown 44% over the last four years by developing long-term strategic relationships with both customers and partners. Sugawara has a personal commitment to build businesses that being prosperity to our employees while finding time to serve the community.
Sugawara joined Silex Technologies America in 2004 from eStorage, a leading manufacturer of enterprise storage systems, where he served as president. Prior to eStorage, he was the co-founder of XCD Inc., a successful network printing company. After the Troy Group acquired XCD, he served as president of the Troy Wireless subsidiary.
Sugawara earned a bachelor of science in business administration from University of California, Berkeley. He resides in Irvine, California. In his spare time, Sugawara enjoys golfing, running and traveling.