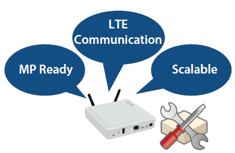 1. Mass Production Ready
Customers can focus their resources on building applications.
Silex offers services to integrate those applications and take
your product from proof of concept to mass production. We
can build and support your product exactly how you need it.
2. M2M VPN Functions and Service Support
Supports MQTT protocol which is ideal for IoT devices and services to exchange data. The "Cloud Gateway Function" can be used to visualize data using the cloud. The "M2M Remote Connection Function" enables remote maintenance to increase operational efficiency.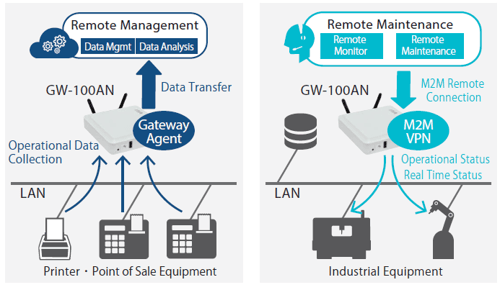 3. Secure IoT Cloud Gateway Support
By using the built-in LTE modem, GW-100AN can be used for remote data collection and monitoring. The firewall installed in the built-in module blocks packets from outside (on WAN side), making the internet connection secure.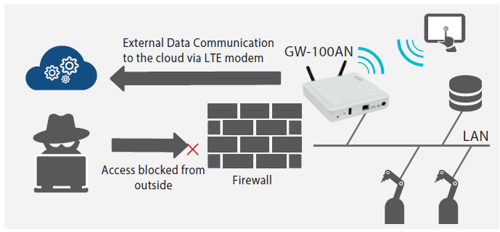 4. Development Environment Compatibility with LB-100AN
GW-100AN architecture is based on the LB-100AN design, which adds an internal cellular modem for LTE communication.
What this means is that applications built on the development platform can be shared back and forth easily between the LB-100AN and GW-100AN resulting in time and cost savings in integrating functions and customization between the two products.