USB Device Connectivity over Wireless Network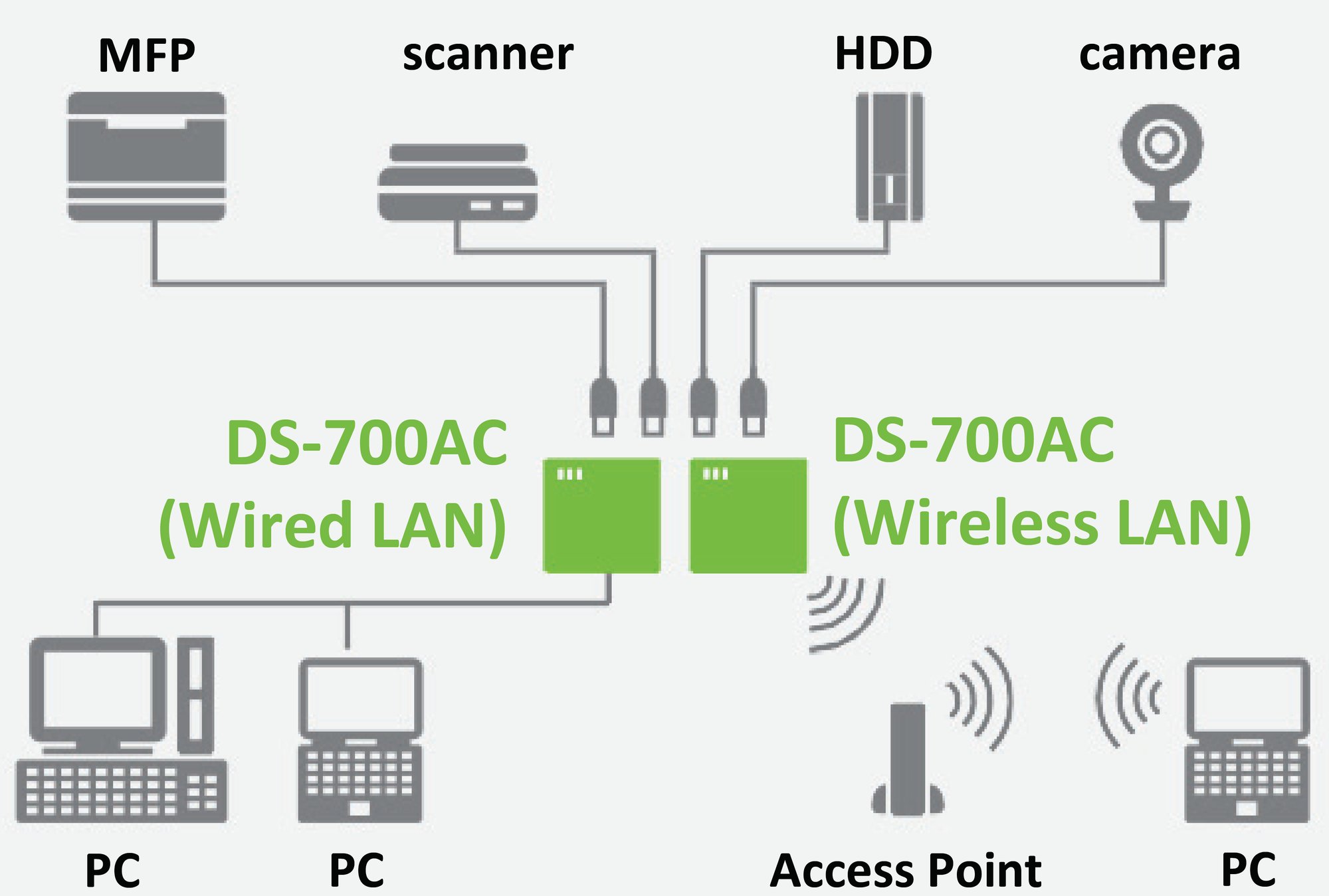 Enterprise Security for Wi-Fi network
The DS-700AC supports Wi-Fi WPA3-Enterprise security. The latest Wi-Fi security can protect the wireless network. It also supports legacy Wi-Fi security such as WPA/WPA2-Enterprise. For personal use, it supports WPA/WPA2/WPA3-Personal, too.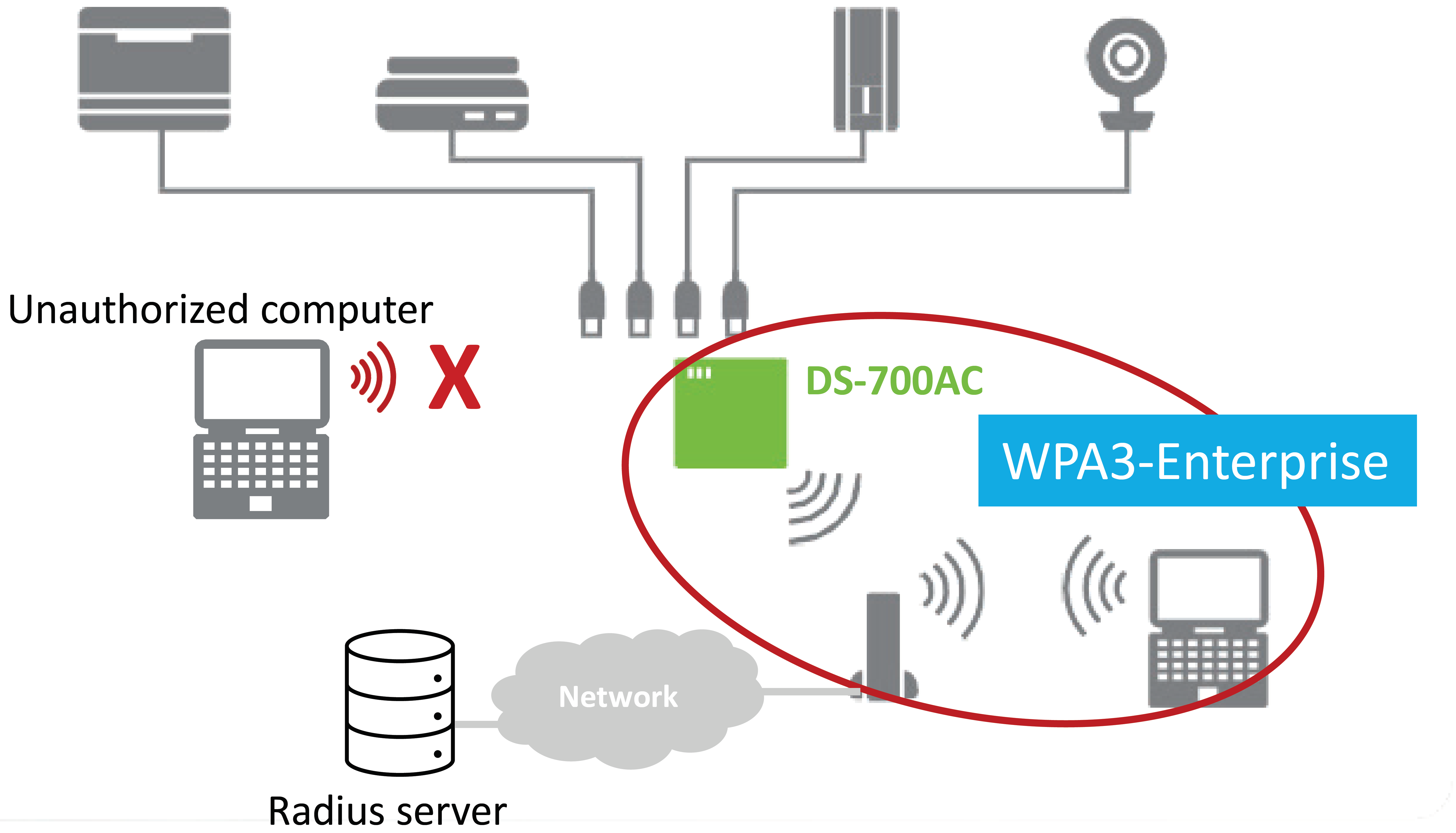 Equipment Sharing from Two Different Networks
Office equipment deployed in a network now can join another network keeping two networks still isolated. The DS-700AC can convert a USB device port of the equipment to the wireless network port.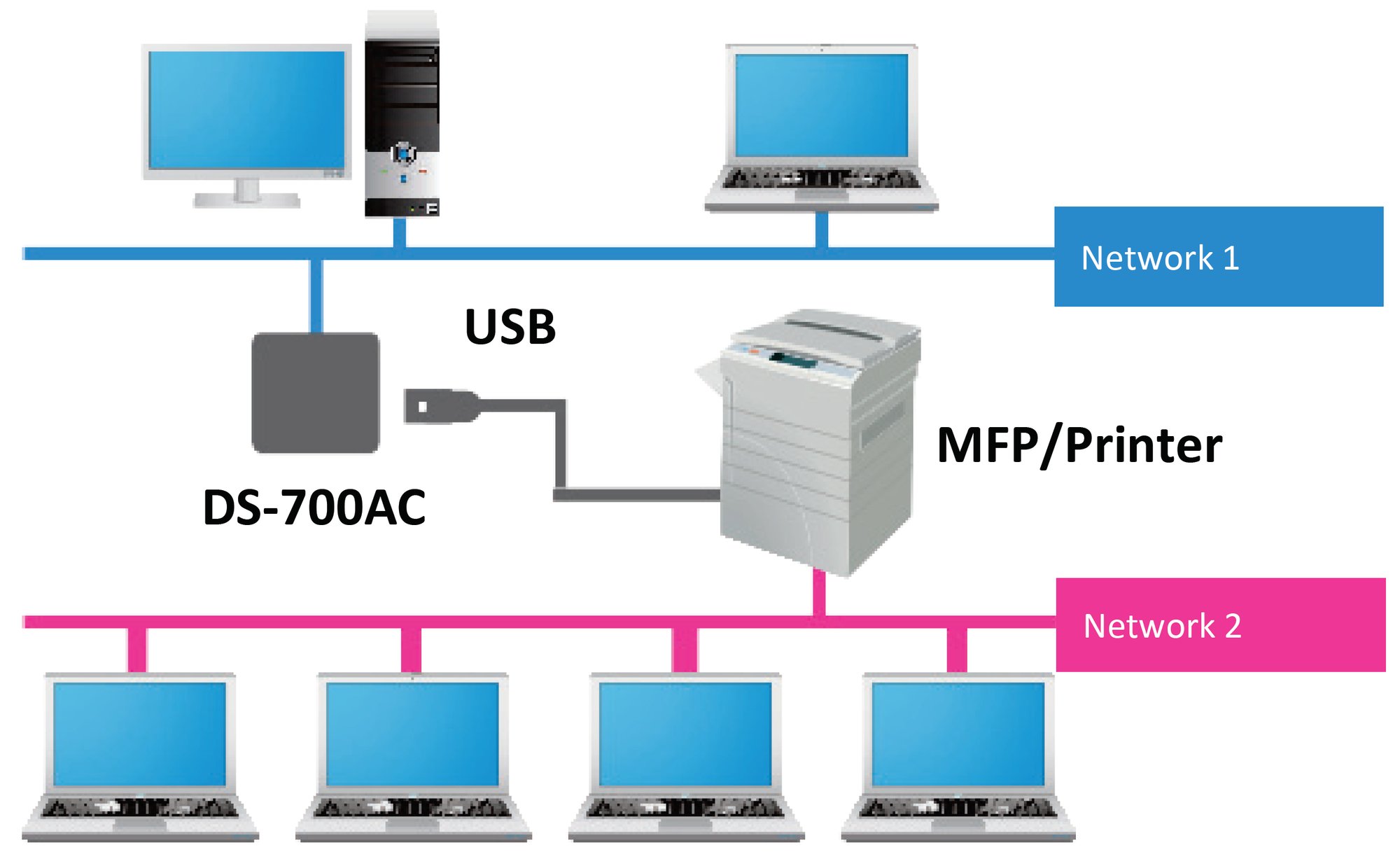 High Data Bandwidth
The DS-700AC USB 3 SuperSpeed port provides higher bandwidth over gigabit Ethernet LAN than the legacy USB 2.0 device server. Data transfer from USB devices will complete much faster than ever.

* The chart shows the data rate over the wired LAN.
Various Device Support
Isochronous transfer support
USB devices such as a USB web camera and USB speaker, which use the isochronous transfer, can be connected over the network.
Standard TCP/IP Printing (LPR/RAW) support
The DS-700AC operates as the print server when a printer is connected. The print server supports Raw printing mode and LPR, which are popular network printing protocols.
SX Virtual Link
SX Virtual Link is software to access USB devices attached to the USB device server over the network. The software allows users to request other users to release the shared USB device when they want to use it.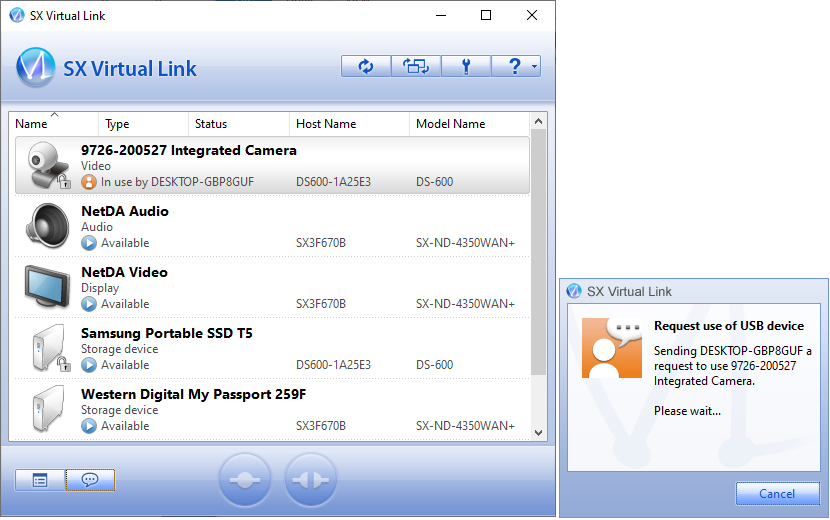 Easy Configuration for Quick Installation
The configuration of the DS-700AC is easy and quick through "Device Server Setup" utility, an integrated configuration web page, or AMC Manager®.