Multi-client Mode:
Multi-client mode has economical advantages, since up to 16 devices can be joined in a wireless environment via a single BR-100AH and an optional network hub.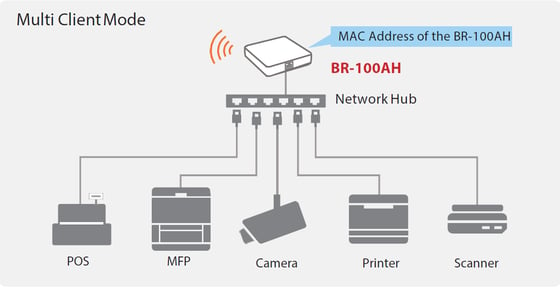 MAC Address Filtering
The BR-100AH supports MAC address filtering, or hardware address filtering. You can secure your home network using MAC addresses, unique identifiers found on every device. When you enable MAC address filtering, only devices that you've enabled can be paired with the bridge and thus the network. It helps secure your devices and your network.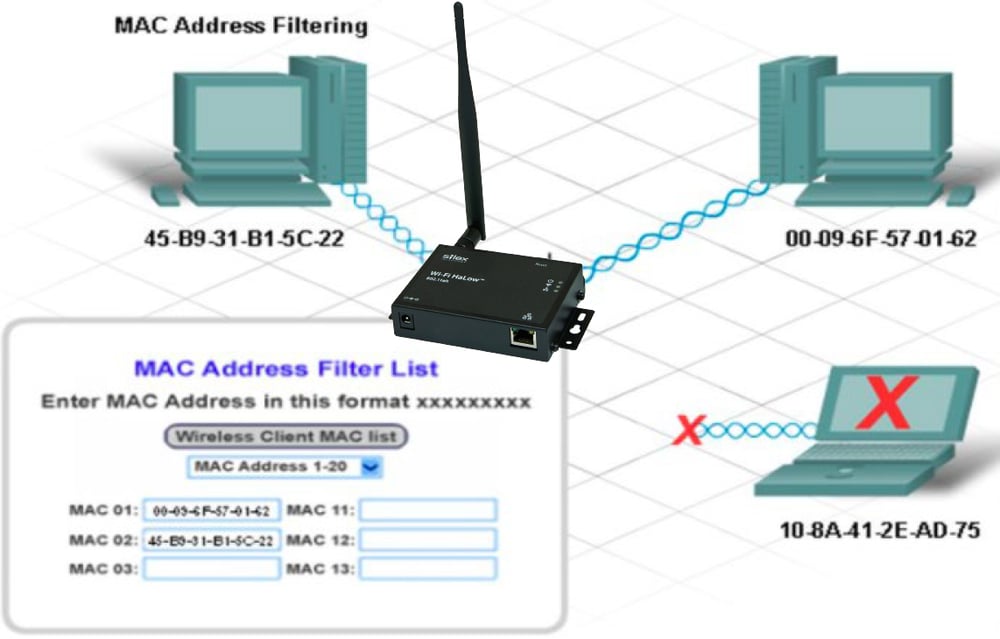 Customization for OEM's
We offer customization service leveraging our proprietary technologies and "know-how" incorporated into BR-100AH. Please contact us for your need for re-branding, feature enhancement, firmware customization, or hardware redesigning to meet your unique requirements.