Posted by Govardhan Shanmuga Sundaram, April 15, 2018
Hassle-Free Connectivity Solutions for Your Devices
Silex Technology America, Inc., a global leader in wired and wireless networking solutions, today launched SX-590 ,the newest member of the Ethernet to Wi-Fi family. SX - 590 is a fifth generation high-performance compact intelligent wireless LAN module that connect devices with serial and Ethernet interfaces to wired / wireless LAN. It is capable of connecting to a wide range of OEM devices without the need for special software drivers or interface hardware.
Technicality:

SX-590 provides dual band 802.11ac wireless connectivity for device manufacturers who want to add robust and secure Wi-Fi. It is based on QCA9377 wireless radio driver and has security supplicant in a self-contained hardware package. Supporting enterprise security, which includes WPA2 with 802.11x authentication to ensures data integrity and privacy for highly sensitive requirements.
Application:
An ideal solution for minimizing upfront engineering investment and reducing time to market, as there is no need for the development of a wireless LAN driver and security supplicant. It's enterprise security that offers data integrity makes SX-590 apt for applications like medical equipment, FA Equipment, test and measurement equipment, POS, Printer, surveillance camera, security equipment, home automation equipment.
Top features:
Reduced Power Consumption
Industry-Leading Enterprise Security
Fast Boot
AMC Manager Support
Multi-Profile Support
Some of the use cases of this product would be,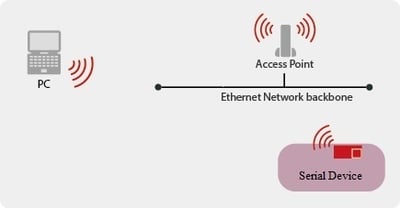 Raw TCP Mode: Can be installed in a serial device, and data can be transmitted via PC and network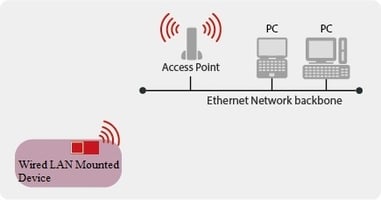 Wireless Bridge Mode: Can be easily integrated into wireless environment by incorporating this product in a device with wired LAN and using the wired /wireless bridge function.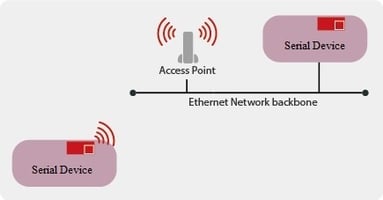 eCable Mode: Can connect serial devices directly via a network without connecting them with a serial cable
To learn more , contact our sales team at sales@silexamerica.com.