Posted by Lisbeth Spencer, May 1, 2019
Silex Cleans Up for Earth Day 2019 at Crystal Cove State Park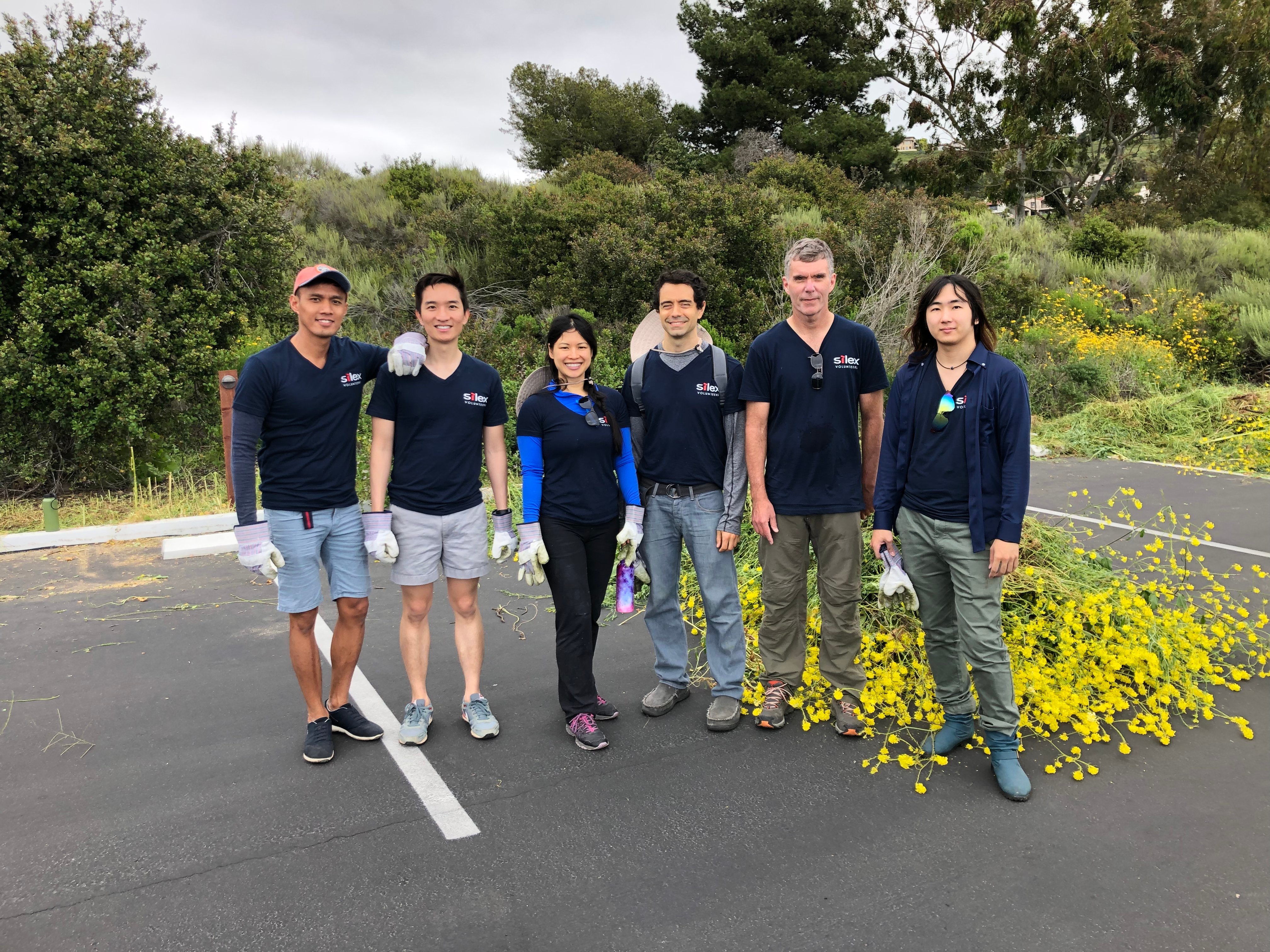 California is home to 280 miles of coastline, over 85% of the world's old growth redwood forests, an expanse of desert, and 280 state parks. It's also home to Silex America.
With 39 million residents living in-state and 251 million tourists visiting annually , the need to keep California beautiful isn't just a concept, it's a necessary commitment. At Silex America, we know the right impact, no matter what the size, can go a long way.
That's why on Earth Day 2019, the Silex team committed to spending the day making our small part of the world more beautiful. Our team of energetic environmentalists worked tirelessly for hours to beautify landscape and eliminate consumptive vegetation, volunteering our time, care and consciousness to our great state.
Our commitment to giving back is not a task, but a culture. It's an ongoing exercise in gratitude which remains as part of our DNA. As difference makers and leaders in our community, Silex team members know that oftentimes there is no substitution for hard work. We believe that giving back to our community creates an environment of consciousness--and that that consciousness can become contagious.
Is keeping California beautiful your goal, too? Learn more and volunteer with us.
Want to join us? Let us know.