Posted by Keith Sugawara, March 23, 2017
Silex Records 4th Consecutive Year of Record Growth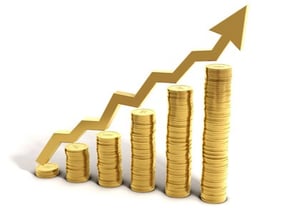 As our fiscal year 2016 comes to a close, I am pleased to report that we delivered another year of record revenue, resulting in 44% growth in revenue over the past 4 years. Our success was a result of strong sales in our embedded wireless product lines, fueled by the rapid adoption of wireless technologies in healthcare and medical device applications that require the enterprise security and high reliability Silex products provide.
As user requirements for devices that "Absolutely Must Connect" rise, we continue to invest in developing solutions that provide the reliability and security necessary for our customers' applications.
This year, we launched two key products, the SX-ULPGN low-cost, ultra low-power IoT Wi-Fi module and the SX-SDMAC, the industry's first IEEE 802.11ac SDIO Wi-Fi module to deliver enterprise-grade, dual-band 802.11 ac Wi-Fi connectivity. These products address a broad spectrum of Wi-Fi needs ranging from consumer IoT applications such as home automation to enterprise applications including healthcare and factory automation.
Our strategic technology partnerships also have contributed to our success this year. We are proud to a Qualcomm Atheros Authorized Design Center and an NXP Proven Partner for Wi-Fi connectivity. In addition to these long-standing partnerships, we forged a new global distribution relationship with Arrow Electronics over this past year to better serve our growing customer base.
With this record growth and ongoing R&D investments to expand our product portfolio, we are well positioned for continued success in 2017 and beyond. Over the next three years, Silex Technology is targeting continued revenue growth from each of our four of our product categories: embedded wireless, device networking, wireless infrastructure, and display connectivity. We will continue to focus on high-growth vertical markets including document imaging, medical and telematics and will expand into new areas such as education and industrial automation.
I'd like to personally thank our employees, customers, and partners for a successful year and I'm looking forward to continued success in 2017.