Posted by Babar Hashim, March 30, 2017
Why OEM's need to put Wi-Fi radios in continuous TX modes for testing, analysis and certification?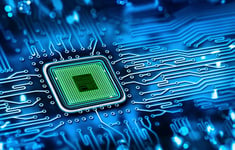 Original Equipment Manufacturer's (OEM's) designing products using Wi-Fi or Bluetooth may need to obtain product certifications for the regions they plan to sell the product into. During the certification process, some test requires the device to either transmit a continuous stream of packets of a specified type and modulation, or continuously listen on a specified channel. These special factory test modes for the wireless radio are very useful for OEM's for:
Development
Evaluation
Manufacturing tests
Certification
Different chipsets have different tools that allows users to operate the wireless chipset in these continuous Rx/Tx test modes. For example for our latest dual-band, single stream, 802.11a/b/g/n/ac plus Bluetooth "Smart Ready" module based on the latest Qualcomm Atheros QCA9377 System-on-Chip (SoC), the SX-SDMAC, uses the Qualcomm proprietary tool called the QDART utility.

What is QDART?
QDART stands for QUALCOMM Development Acceleration Resource Kit. It is available from Qualcomm under a technology licensee agreement also commonly referred to as a TLA. The QDART is a collection of software tools and resources designed to aid OEMs with subscriber unit hardware development and production issues. The usage of QDART is to reduce engineering and development costs in a manufacturing process by:

Reducing engineering development costs

Reducing manufacturing test time

Reducing test equipment costs due to innovative manufacture approaches
How Silex can help?
As a Qualcomm "Authorized Design Center" we have the ability to help our customers to put their devices in these special test modes during their development and certification testing. In our interaction with our customers we have experienced that using the QDART utility is not trivial and requires some guidance. For example, the QCA9377 based radios require the use of QDART to put it in factory test modes described above. To help and guide our customers on how to place the SX-SDMAC (QCA9377 based SDIO radio module) in different continuous Tx test modes we have put together an application note.
Please download the complete application note to learn the steps required to put the SX-SDMAC radio in test mode using an i.MX6SX (SoloX) SABRE SDB platform and NXP's BSP L4.1.15_2.0.1-ga (Linux). This procedure is generally applicable to other i.MX6/i.MX7 platforms and NXP's BSP releases.