Posted by Rachael Plotkin, May 4, 2020
FCC Expands the 6 GHz Spectrum Band for Unlicensed Use
At the end of last month, the FCC approved new guidelines to expand the 6GHz spectrum band to unlicensed use, making 1200 MHz of spectrum available for unlicensed use on the treasured mid-band spectrum range for Wi-Fi routers and other connected devices. The new guidelines mark the first time the FCC has made a significant decision on the unlicensed spectrum in almost 25 years.
The new rules will enable unlicensed devices to share the spectrum with licensed services already in place by permitting two types of unlicensed operations:
Allows indoor low-power performance over the entire 1,200MHz of available spectrum
Authorizes outdoor devices to run at the standard power in 850 MHz range
A pre-set frequency coordination system will inhibit standard-power access points from functioning where unlicensed users could potentially obstruct services already in use to ensure the new rules will not disrupt licensed Wi-Fi services.
While 6GHz Wi-Fi devices aren't estimated to launch until the end of summer 2020, these devices will be labeled with a Wi-Fi 6e tag, indicating the ability to support the latest Wi-Fi 6 standard with radios capable of exchanging information on the new and old band.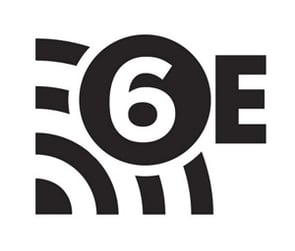 As you can imagine, a 5X increase in the amount of spectrum available resulting from opening the 6GHz spectrum for unlicensed use has the potential to yield many benefits for Wi-Fi implementation and the IoT industry, including:
The opportunity to create innovative services that will provide new devices and applications to end-users
The ability to make Wi-Fi connectivity accessible to those living in rustic, less populated areas
At Silex, we are excited to experience the growth these new rules will bring to the IoT industry in their ability to enable our Wi-Fi products to support more devices on a greater bandwidth with more reliable connectivity. We have already included products on our product roadmap that support the new unlicensed spectrum and look forward to sharing them with you in the future.
What do you think about the FCC's new rules and the impact they will have on the future of IoT and Wi-Fi device connectivity? Please let us know in the comment section below.