Posted by Babar Hashim, February 18, 2020
Industry's First 802.11ah (HaLow) Wireless Module for IoT Devices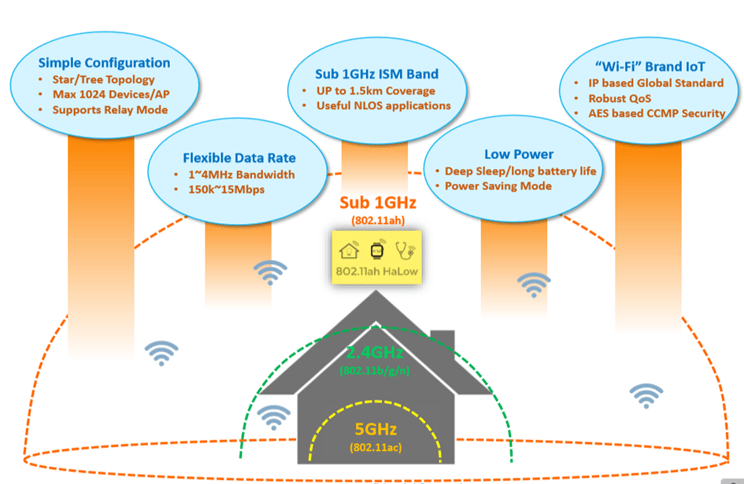 Silex Technology's SX-NEWAH is industry's first IEEE 802.11ah Wi-Fi module powered by NRC7292 System-on-Chip from Newracom. The module operates in the Sub 1 GHz license-exempt band. It provides a much greater range over 2.4 GHz and 5 GHz Wi-Fi technologies and a much higher data rate than propriety Low-Power Wide-Area (LPWA) technologies such as LoRa and Sigfox. Unlike these proprietary technologies, the SX-NEWAH is built upon 802.11ah technology designed to operate in IEEE standards. This unique solution enables streamlined data transfer interoperability with existing Wi-Fi networks while meeting upto 1Km long range data transfer with low power consumption requirements.
SX-NEWAH opens up unlimited possibilities for various remote monitoring applications such as industrial sensors, elderly monitoring, security surveillance, building automation and agricultural IoT.
Benefits of 802.11ah:
Improved Range:
Long range (up to 1 km) connectivity (in-outdoor Wi-Fi). It offers at least a 10 dB advantage over 2.4 GHz.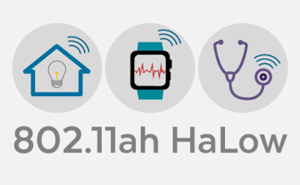 Low Power Consumption:
Low power consumption for a multi-year battery operation. Whole home sensor coverage with 4 dBm output power & no
external power amplifier. Supports enhanced power save MAC modes.
Rich Data Rates
Moderate data rates (up to 15 Mbps) with enough throughput to support TCP/IP, Internet discovery protocols and diverse applications such as voice, low/medium resolution video.
Scalable
Can support large number of connected devices per access point, no need for repeaters and gateways. Supports over 1000 nodes.
IP Connectivity
It is the same as Wi-Fi. You can easily integrate SX-NEWAH in an existing IP network.
Robust Wi-Fi Security
Enterprise grade Wi-Fi security. Also supports latest generation Wi-Fi® security - WPA3™.
Outdoor Coverage
Support for larger delay spreads. Robust connections with superior penetration through walls and other industrial environments.
Wi-Fi Ecosystem
WFA certified interoperability and user experience.
SX-NEWAH Module Features: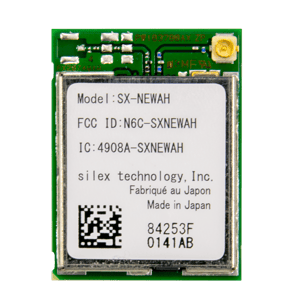 Complies with IEEE 802.11ah draft
Supports 1/2/4 MHz bandwidth
Up to 15 Mbps data rate
Low power mode operation (Legacy, WMM-PS, TWT)
Enterprise Security
Dedicated SPI interface for host
Various peripheral interfaces for sensor device
Manufacturing tools for configuration test
Diagnostic and DUT test tools for indoor and outdoor test
Modular Certifications for North America, Europe and Japan
Attend our Webinar on 802.11ah Technology
For more information, register here or below to attend our Silex/Newracom webinar on March 17: How 802.11ah (Wi-Fi HaLow) is Revolutionizing IoT Connectivity.
You can also learn more on the SX-NEWAH module by visiting our website at: https://www.silextechnology.com/connectivity-solutions/embedded-wireless/sx-newah.
Additionally, please send requests for pre-release specifications or early hardware enablement to sales@silexamerica.com.