Posted by Babar Hashim, March 5, 2021
Measure the Power Consumption for your 802.11ah Device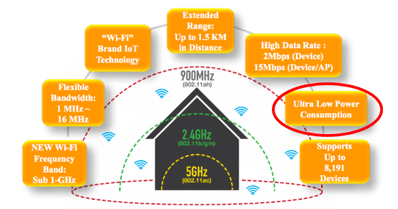 One of the main challenges when designing a wireless network technology is the vast operational dependence on its scarce energy resources. Therefore, your network infrastructure devices' power consumption characteristics become very important to make more efficient use of devices' batteries. 802.11ah is positioned very nicely compared to other IoT technologies (like cellular, WSN) in the growing use of Machine to Machine (M2M) communications where large amounts of data are being transferred over very long ranges. IEEE 802.11ah, conceived as an amendment of the consolidated and well-known IEEE 802.11 Wireless Local Area Network (WLAN) technology, offers a competitive long-range solution in the sub 1 GHz band for extensive sensor networks (i.e.,> 8K devices) with low power consumption and short-burst data transmission requirements.
To evaluate the benefits of 802.11ah technology, Silex Technology has introduced SX-NEWAH-EVK-US. This evaluation kit enables you to uncover the benefits of Wi-Fi HaLow technology.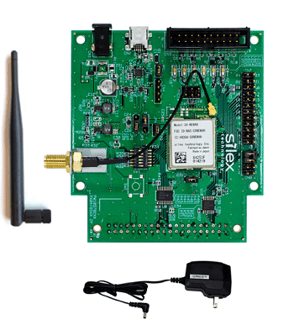 It becomes imperative for design engineers to characterize the power consumption for their networks and applications. With the first commercially available 802.11ah product, SX-NEWAH, Silex provides tools to study and characterize the power consumption behavior to estimate a wireless product's battery lifetime using 802.11ah.
Our engineers have created an application note for the 802.11ah evaluation kit, the SX-NEWAH-EVK, that explains the steps required to measure 802.11ah HaLow wireless module SX-NEWAH's power consumption. Download to get started!