Posted by Wi-Fi Alliance®, February 9, 2022
Wi-Fi Alliance® 2022 Wi-Fi® Trends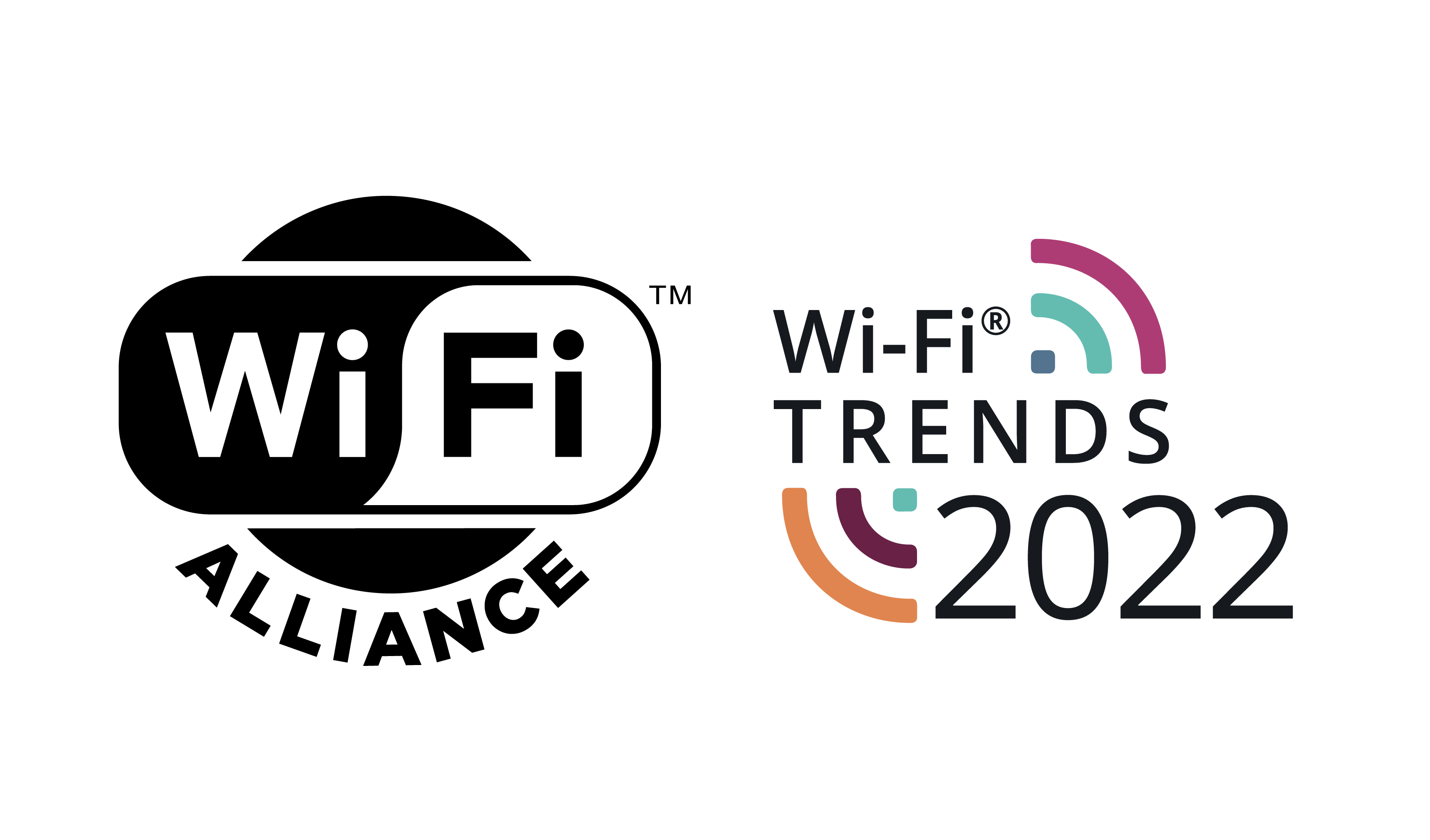 Wi-Fi® users demand more efficient, reliable, and secure connectivity in 2022. 6 GHz regulatory approvals, remote-hybrid work scenarios, and complex connectivity systems in a home, enterprise, and Internet of Things (IoT) environments will only continue to drive demand for high capacity, low latency Wi-Fi. In 2022, nearly 18 billion Wi-Fi devices will be in use, and more than 4.4 billion devices will ship this year.1 As Wi-Fi momentum mounts, Wi-Fi Alliance® looks ahead at four Wi-Fi trends expected in 2022.
Wi-Fi 6 and Wi-Fi 6E further adoption in homes and enterprises
Wi-Fi 6 reached 50 percent market adoption more quickly than previous Wi-Fi generations, fueled by demand for high-quality Wi-Fi and more efficient, reliable connectivity in phones, tablets, and access points (AP). Additionally, enhanced performance, low latency, and greater power efficiencies allow Wi-Fi 6 to satisfy diverse needs of IoT in unrivaled ways. The increasing availability of 6 GHz worldwide coupled with Wi-Fi 6E interoperability certification created the foundation for a diverse Wi-Fi 6E ecosystem, as more than 350 million Wi-Fi 6E devices will enter the market in 2022.2
In 2022, Qualcomm Technologies, Inc, predicts broader adoption of working from home and virtual engagement.
In 2022, Wi-Fi 6 and Wi-Fi 6E will become more commonplace in daily life, both in homes and enterprises. Wi-Fi 6 and Wi-Fi 6E solutions for PCs and notebooks and mesh systems have already been introduced, and we expect many more home networking, automotive, IoT, and augmented/virtual reality (AR/VR) solutions supporting Wi-Fi 6 to make their way into users' hands. Wi-Fi 6E access points will be deployed in-home networks to meet the needs of bandwidth-intensive, latency-sensitive applications, and more service providers will recognize the tremendous speed and capacity benefits Wi-Fi 6E delivers to customers by making Wi-Fi 6E home gateways and access points part of their subscription plans.
Global momentum for Wi-Fi 6E increases daily, and there is a sustained impetus to make the full 1200 MHz of spectrum in 6 GHz available for Wi-Fi in more countries.
Wi-Fi 6E meets diverse IoT requirements
Wi-Fi 6 reinforces Wi-Fi is a premier option for IoT; Wi-Fi 6 and Wi-Fi 6E include features such as orthogonal frequency division multiple access (OFDMA) that can improve performance in dense environments while target wake time (TWT) reduces battery consumption and makes Wi-Fi an ideal solution for sensor-based devices.
To learn how Silex Technology can help you with your Wi-FI 6E needs, please visit at: https://www.silextechnology.com/wi-fi-6e80211ax.
1 IDC Research, 2022
2 IDC Research, 2022