Posted by Satoru Kumashiro, June 24, 2021
Silex's Display Product Offering to AV System Integrators
Silex is about to launch new display connectivity products to expand its product portfolio to support various use cases that need to deliver audio/video data over your network.
Silex's product portfolio consists of
We are now offering special offer to AV system integrators or VARs to partner with us. Please contact us for more details.
Wireless Presentation System - Easy-to-Use
For school - Easy to use silex's solution avoids wasting precious time of the class because of the tech problem. Silex's wireless presentation system features various options to integrate it into your network.

For enterprise - silex's solution allows contactless wireless presentation. You are free from touching AV adapters, USB buttons, or anything. You need to click or tap your device. Silex's solution can build commercial-grade enterprise Wi-Fi infrastructure with built-in Wi-Fi connectivity.

For large space - silex's Z-1 distributes the wirelessly transmitted screen to multiple displays. The solution is suitable for conferencing ballot rooms in a convention center, hotel ballot rooms, facilities meeting spaces, etc.
Digital Signage Player - Simple User Interface
Free content management software with a simple user interface

ST-700 features integrated Wi-Fi connectivity as either an access point or a station and integrated storage for 20GB of digital signage contents without requiring any accessory, additional module, or memory installation

.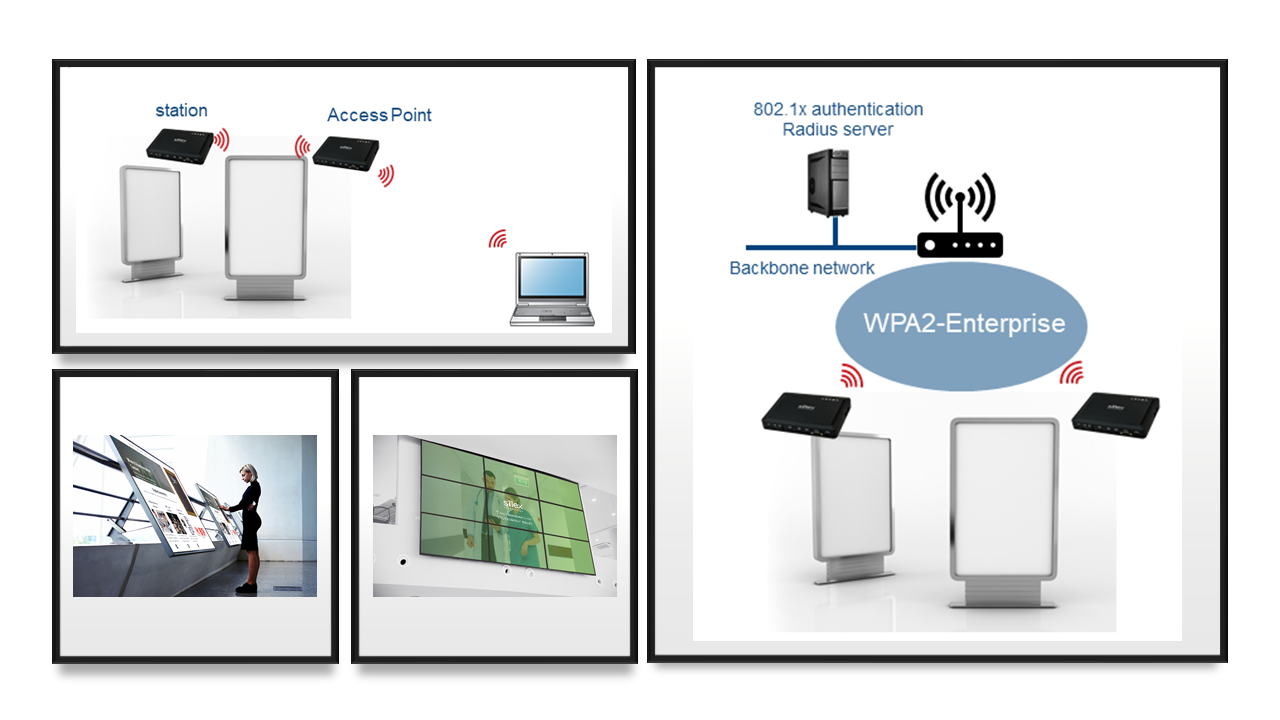 AV-over-IP - Exceptionally synchronous live multicasting
Silex's multicast AV-over-IP technology achieves the best-in-class synchronization performance among MV-500 receivers. Our proprietary LipSync technology makes it possible.