Posted by Satoru Kumashiro, November 15, 2021
Digital Signage Player to Fit with your Needs
4K digital signage player with free on-premise CMS.
Customize for cloud connectivity, UI and more.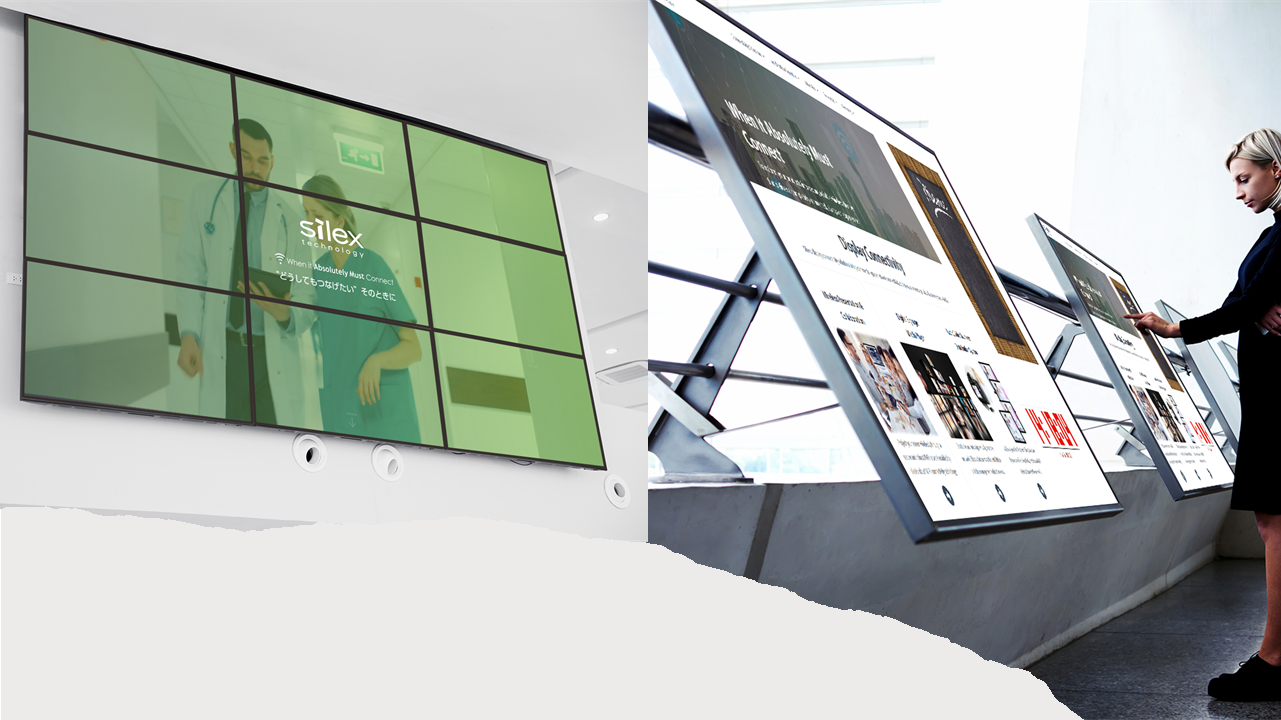 ST-700 Introduction
ST-700 is a high-quality 4K digital signage player, which has been widely deployed, especially in Japan. The product comes with a free on-premise CMS named SX Sign Control, which provides a simple UI, and easy-to-understand procedure to create split-screen contents, schedule the contents, and load the program to each ST-700 on your network. It features following by default:
4K30p output from the HDMI output
3 x USB ports
2 x Ethernet ports, one of them support 802.3at PoE PD
32GB eMMC integrated (20GB for signage contents)
Dual-band 802.11ac Wi-Fi integrated for both AP (Access Point) and STA (Station) support
802.1X Radius authentication for Wi-Fi STA connection
H.264, H.265/HEVC codec
HTML5 support
Touch panel support over USB
Time synchronous operation over the network among up to 9 ST-700 units (for tiled display or synchronous playback)
-10 Celsius degree operating temperature support
Secure Digital Signage Installation
By utilizing built-in secure Wi-Fi connectivity, you can securely integrate the digital signage into your existing Wi-Fi infrastructure or build Wi-Fi infrastructure dedicated to digital signage.
Up to nine ST-700s synchronize the content playback to enable the tiled digital signage. Thanks to the generous connectivity models, including Wi-Fi connection, Ethernet daisy-chaining, or tree topology over Ethernet, the ST-700 gives you a couple of options for installation. It does not require an external clock source for synchronization. The timing of each player is synchronized over the network.
The ST-700 can enable interactive digital signage through the USB connection with a touch display/panel. As it supports HTML5 content, websites can be displayed on digital signage, and visitors can browse necessary information through the touch display.
Simple On-premise CMS
SX Sign Control software is ST-700's on-premise CMS running on Windows OS. It provides simple UI for
Contents creation and group management
ST-700 device and group management
Scheduling
Contents distribution over your network
Mapping between user input and a content
Preview
More details about the SX Sign Control software are available here. To learn more about ST-700 directly from silex's representative, please contact us through Demo/Sample request form available on the ST-700 product page.
Custom Digital Signage Solution
Silex's core value proposition is to enable high-quality, reliable, and unique solution with customers through a collaborative effort. Silex offers a variety of customization services to fulfill any shortcomings our clients find in our product offering.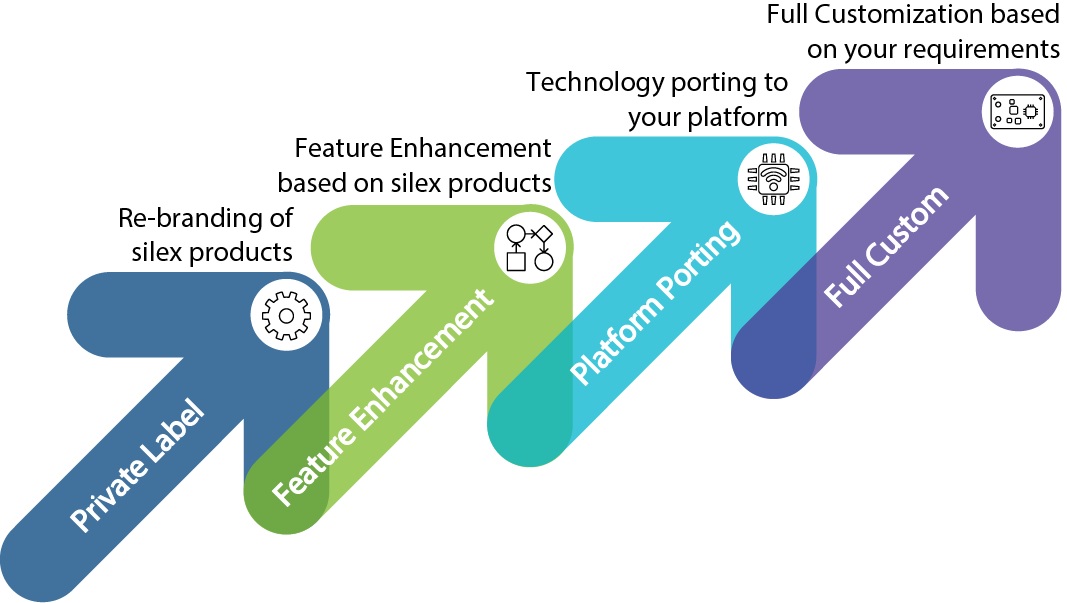 Private Label: Silex offers re-branding of our products. Enclosure design, logo changes, software UI changes, and so on are up to your brand requirements.
Feature enhancement: Silex can add features to integrate the digital signage player into your solution. For example, we have customized our firmware to add cloud network connectivity for a cloud CMS for a digital signage vertical integrator. We also customize the ST-700 to support simple content loading and scheduling from smartphones through the ST-700's web interface.
Silex can offer even deeper customization services such as platform porting or complete custom design from scratch.
Please contact us to learn more about silex's customization service.